Web Hosting & Internet SEO
Web Development, hosting, graphics and search engine placement – all essential components of your Internet presence.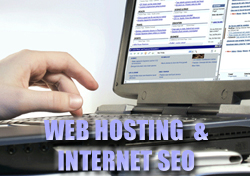 So much more than just a great looking website. Most internet business comes from search engines but most websites are not properly optimized for priority placement, thus losing much potential traffic and subsequent business.
All web service programs with A1-Marketing automatically include researched keyword optimization and custom search engine placement with the top sites.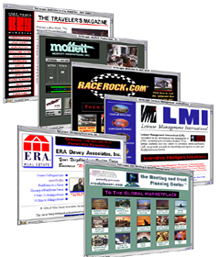 Forget automated submissions to thousands of irrelevant so-called search engines and directories, which cost hundreds of dollars to only deliver more Spam into your mailbox. A1-Marketing will submit your site individually and with verify codes to only those proven top ten directories and search engines according to their individual requirements and specifications allowing for the best possible placement and rankings.
 Working relationships with Search Engines like Yahoo & Google allow us to get your site indexed and ranked well in their search results fast!
LIMITED TIME ONLY: FREE WEBSITE OFFER!
FREE Personal Website (up to 3 pages) when you agree to host your site with A1-Marketing for 2 years. Includes 5 Email addresses & FREE monthly updates. ($500 Value)
Personal Hosting    –    $39.95 p/mth*
 ——————————————-
$495 BUSINESS WEBSITE UPGRADE OFFER
That's right, your new customized company or business website (up to 12 pages) with your two year hosting agreement at A1-Marketing. Includes 20 Email addresses, 250MB of space and FREE bi-monthly updates. Keyword optimization incl. ($1,500 Value)
Business Hosting   –    $59.95 p/mth*
———————————————– 
$995 CORPORATE WEBSITE UPGRADE OFFER
A new, full featured customized corporate website and splash intro (up to 25 pages) with your two year hosting agreement at A1-Marketing. Includes unlimited space, guestbook, shopping cart option, 50 Email addresses and FREE weekly updates. Keyword optimization included. ($3,000 Value)
Corporate Hosting   –    $89.95 p/mth*
———————————————–
See Business & Personal Clients
*Domain registration renewal extra. Conditions apply, contact us for details.
Web hosting and web design is easy at A1- Marketing.